INFLATION IN DECADES. WHAT IT MEANS FOR YOU. >>> FIRST WE HAVE BREAKING NEWS. A WOMAN ON LONG ISLAND MAULED AND KILLED THIS AFTERNOON BY THE FAMILY DOG. GOOD EVENING AT 5:00, I AM BILL RITTER. >> THE WOMAN'S HUSBAND MADE THE DISCOVERY OF HIS WIFE, DEAD AND MUTILATED, DRAGGED ACROSS THE BACKYARD IN NASSAU COUNTY. STACEY SAGER IS LIVE AT THIS JUST HORRIBLE SCENE. >> Reporter: THIS WOMAN WAS 70 YEARS OLD. A LONGTIME RESIDENT IN ALBERTSON AND HER DEATH WAS SIMPLY TERRIFIC. WE ARE HERE ON TERRACE COURT. THE POLICE SCENE IS RIGHT BEHIND ME THERE. THIS WOMAN WAS MAULED TO DEATH BY HER FAMILY DOG. HER HUSBAND CAME HOME TO FIND THIS HAPPENING AND CALLED POLICE. POLICE ARRIVED BUT IT WAS ALREADY TOO LATE. IT WAS SHORTLY AFTER 1:00 THIS AFTERNOON WHEN THE UNTHINKABLE HAPPENED. A 66-YEAR-OLD MAN RETURNS HOME FROM WORK TO FIND HIS 70-YEAR- OLD WIFE BEING MAULED BY THEIR DOG. >> THE WIFE WAS IN THE BACKYARD ON THE GROUND, MUTILATED BY THE DOG. HE CALLED 911 AT OUR OFFICERS, THE FIRST OFFICER ON THE SCENE, THE DOG TURNED ON OUR OFFICER AND THE OFFICER FIRED AT THE DOG, KILLING THE DOG, PUTTING DOWN THE SEVEN-YEAR-OLD PITBULL.
>> Reporter: THE OFFICER IS SO TRAUMATIZED HE IS AT THE HOSPITAL, BUT THIS STORY HAS LAYER UPON LAYER OF TRAGEDY. >> THEY HAD A STEPSON THAT DIED A COUPLE WEEKS BACK . THIS WAS THE STEPSONS DOG. IT IS A SEVEN-YEAR-OLD PITBULL. WE HAVE HAD NO DOMESTIC CALLS TO THIS HOUSE. WE HAD NO REPORTS OF CALLS TO THIS HOUSE REGARDING THE DOG. AT THIS TIME WE DO NOT KNOW WHY THE DOG TURNED ON THE WOMAN, BUT THAT IS WHAT WE HAVE AT THIS TIME. >> Reporter: WE ARE BACK LIVE ON TERRACE COURT. YOU HEARD THE COMMISSIONER SAYING THAT THEY HAD NO PRIOR CALLS TO THIS HOUSE AND NEVER WORKS OF THE DOG BEING PROBLEMATIC. WE ARE TALKING ABOUT LAYER UPON LAYER OF FAMILY TRAGEDY. THIS WOMAN'S SON, HER HUSBAND'S STEPSON KILLED IN A MOTORCYCLE CRASH ONLY RECENTLY. THIS DOG ALONG TO HER SON. WE'RE TOLD THE DOG LIVED IN THE HOME WITH THIS FAMILY WHO ARE LONGTIME RESIDENTS HERE IN ALBERTSON.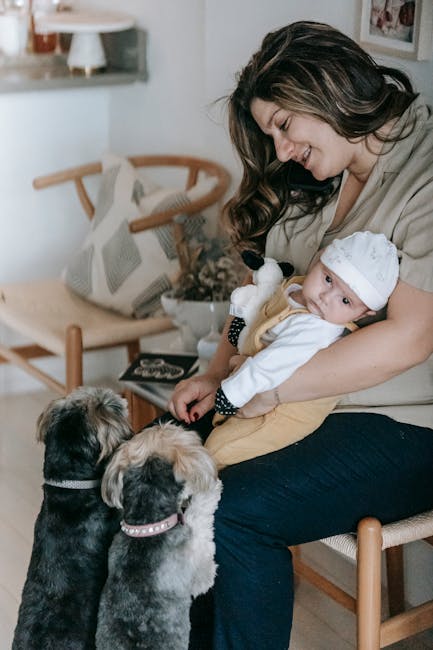 POLICE ARE PROCESSING THE SCENE AND EVEN THE MOST SEASONED POLICE .