"Adnaan is a weirdo…" "…is a weirdo…" Hello guys. This might be the last video of my life Angered by the video I made on Adnaan07, he has kidnapped me! I have no idea where I am. I am extremely scared guys, please save me! Please, someone save me! Hey, you- Dhakkan Prasad Dholakia! I told you to fix the puncture of my rickshaw… and you're here making videos? -I..I…
-Huh! Video? Ohho! *dances to Kachha Badam* Adnaan07! You start dancing wherever you see a camera?! -*still keeps dancing to Kachha badaam* -Adnaan07! TikTok got banned but the TikToker inside you still lives! What's wrong? My heart still aches whenever I hear about TikTok! Hello? Amir Sidiqqui! You TikTok traitor! Youtube vs Tiktok started again?! All because of you! All because of you! Dude, because of YOU! -Because of ME?! -Yes, all because of you! *dances to Kachha badaam again!* It is a very popular quote that 'History repeats itself!' There was a time when someone made a video on someone else and that someone else made a video in retaliation and then started World war 3- TikTok vs Youtube! And then, this time again, someone has made a video on someone else and that someone else has retorted something in response and World War 4 has broken out- that is, Youtube vs TikTok part 2! There is an ex-TikToker by the name Adnaan07, who made this reel- *You created Rocky to kill Garuda.
Can you not create another Rocky to kill this Rocky?* *If my father could not do it, I swear on my father, no one will be able to do it!* Thugesh pointed out a continuation error very politely When the guy walks in, he has is goggles hanging right here But when the scene changes, the goggles disappear! Then he takes out his goggles from his pocket and walks away with his arms flailing Dude- you're playing the character of Rocky bhai! Walk with a little swag! What is this "arms-flailing" walk? That's all.
That's all he said. He did not abuse- neither did he spew any nonsense. But this guy calls up Thugesh in the middle of the night and starts to abuse him! And then, a huge controversy took birth- But we- where do we stand in all this? We're not anywhere! But we will come in for sure! We will take a dip and swim in the flowing Ganga Because- Views- we want them as well! We will react to some "wonderful" TikToks and reels of Adnaan07! We will just react. *It's a lover, not a thief-what do I do? I have no control over my heart- what do I do?* This heart…. (wants pizza!) I don't know why, this remind me of that line by Puneet Superstar- *These good for nothing, brash, incompetent, idle boys…* roam around in expensive cars in front of big bungalows…
*…so that the girls of these big bungalows think that these lousy boys have big bungalows as well* I don't know why this reminded me of that but- We're just reacting! Okay? *Bapu instructed- if the enemy hits you on the left cheek, offer him your right cheek. Here-* But Bapu never told us what to do if the enemy hits on the other cheek as well! I remember- MunnaBhai! *But Bapu never told us what to do if the enemy hits on the other cheek as well!* *Laughs like Raavan with a cold* I'm not laughing because the video was super funny. I'm laughing because- look at the reaction of the guy- *Can't unsee this* Such a death! One slap killed the guy! And the reaction of the second guy- 'RIIIIIIIIGHT!!!! Oh man! What a thought! OOoooooo….' Amazing! Wow! What a video! You are the KING of acting! *It was such a nice video! What you call…very good!* Read the comments at the end- 'Such a shitty, cringe video' Oh! I can't even read the comments up ahead.
So many abuses! I'll have to censor the whole thing, man! *Ting tong! Who's there?* *What is it? Why do you press so hard?* *The sound level will be the same, no matter what!* *It's a doorbell!* Look *struggles to breathe…* Oh Lord! Had I made such videos on the internet, in my mind I'd be ready for a roast video on me anytime! Because- "it's a doorbell…" O…Okay! Okay! Calm down! *So, shorty! How are your studies going on?* That's valid only if he has ever studied a word in life! (What father be like when they see our report cards) Adnaan brother, how far have you studied? *-Until the afternoon! -What?!* *Yes, my father dropped in to school in the morning and the entire school dropped me back home in the afternoon!* *The entire city knows me as "The lion".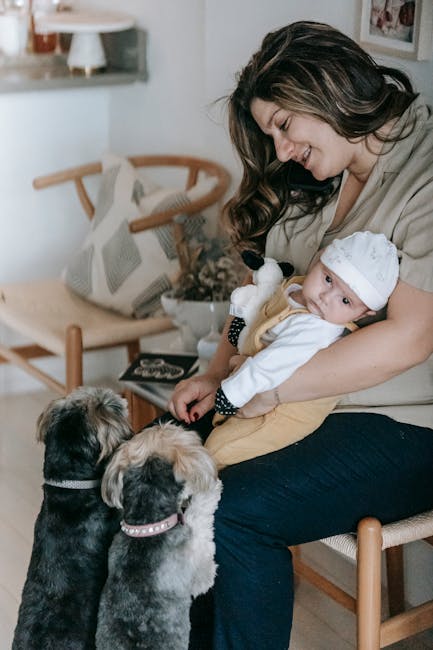 I hold the same stature in the city as the lion in the forest!* *repeats the same line with as if he's got a mouthful of tobacco leaves* Put a random sound effect on any background and then do anything- Dance! *The entire city knows me as "The lion".* Walking *The entire city knows me as "The lion". Thinking *The entire city knows me as "The lion".* Studying *The entire city knows me as "The lion".* Do whatever and put a random track in the background.
This verse line is not at all suitable for this scene The ideal verse line for this scene will be this- *I suffer from piles… but the operation scares me! Piles is a common problem. Vaidrishi's arsh kalp…* The first letter of your love's name? Ohho! P for PayalZone! P for Payalzone! She's no less than a fairy! Brother has got himself a girlfriend, guys! Congratulations! Adnaan's new girlfriend- Payalzone! My best friend, Payal! Make another10-50 videos on this! This is content for you Payal! This would cater for your content needs for another 3-4 months The first thing that flickered in my mind for P was Payal! *Whoever trusts us, will not go empty handed. A hand extended in friendship should be shaken! A hand extended in enmity should be cut off!* No matter what it is- Look brother, that's how it goes- spewing wisdom- *repeats the dialogue like a sasta Amitabh bachhan* 2+2=4 4+4=8 The sun rises in the east and sets in the west Delhi lies in the north Kanyakumari lies in the South It is raining cats and dogs in Mumbai today There are chances of a flood Adnaan07 is the best reeler of this world! Triggered Insaan is the funniest Youtuber of this world! Amber heard This is a trend! Such an ugly face you made! Sheesh! You made an even uglier face! Yuckyyyyy!!! There- I attempted the trend as well! We never make fun of people's faces on our channel I mean, we try.
But if someone makes fun of somebody's face, then he's giving permission to everyone else to make fun of his face! And after making this face, he says- Such an ugly face you made! Sheesh! Brother, you made an even uglier face then! No, no! We're only reacting! Only reaction! *You talk later…* Look at his clothes! They're torn all over, man! *You throw this, you throw that…* *And if you don't get anything, then you start uttering trash!* It is actually torn here! What is this Tshirt? WHAT IS THIS TSHIRT?!! He… Man, quiet! *Why are you screaming?* *Have you gone nuts?* Quiet, man! There are these ribbed/tattered jeans and Tshirts But this actually looks like he folded it in half and cut it in random places! The threads are all loose He's all torn…
*What did you just say?* Social media fight vs real fight Fight in Reel life… fights on social media be like- OHHO! Full gangsta, haan? Full gangsta! Oh wow! Oh wow! Fight in real life- *-Yeah, you were saying a lot, right? -What? What were you saying?* *-You wanted to fight, right? -You wanted to fight?!* *-Lay a finger on me! -You lay a finger on me!* *-Lay one finger on me and I'll show you! -You lay one finger on me and I'll show you!* *-Get lost! -You get lost!* Oh man! Thugesh and Adnaan in real life! They're abusing and threatening one another on the internet As soon as they come face to face, they're like- fine, let it be! Adnaan brother exposed himself! Yeah, let's go! The handle of my chair broke! (Adnaan bhai ki baddua lag gayi!) (Adnaan's curse came true) *There is a new filter on Instagram- Your fate It'll tell us our future!* It'll tell us our future Why are you asking the Instagram filter? I'll tell you your future! In 2022, you will somebody and then people will make scores of roast videos on you Then you will get lots of abuses in the comment section and in the end you'll become- Amir Siddiqui! *this was cringe x100* If you don't want to end up becoming Amir Siddiqui, I mean you wouldn't become Amir Siddiqui, you might end up like him- then- Stop! Just don't reply! If someone makes a roast video criticizing you- Ignore! Let it be! It doesn't matter! Go write- 'Well done' in his comment section! That increases respect for you.
Who knows this better than me? *If wives want, they can make their in laws home a heaven…* Really? *…by going home!* *high on Kachha badaam* You too can make social media a better place by NOT making such cringe videos! There are so many "wonderfu", "lovey" reels by our very handsome, reeler number 1, a lookalike wannabe version of Mr. Faizu, Team 07's leader- Adnaan07. I hope you guys liked this video If you did, make sure to like it I'll be back with another video If you guys want me to make a video on the other members of Team 07, or make more videos on him, then you can let me know in the comments below! I'll see you guys in the next video! Until then- Thanks for watching! You're again embroiled in TikTok vs Youtube? -All because of you! -All because of you! All because of YOU! -Because of ME? -YES, because of YOU! *high on Kachha badam again!* Shut it, now! I'll give you the award of 'Best Adnaan07' Just one dialogue! You couldn't remember just one dialogue!