ARE ALREADY MAKING THEMSELVES FEEL RIGHT AT HOME. >> FOLKS, THANK YOU VERY MUCH, FOR BEING HERE. >> Reporter: AS PRESIDENT BIDEN SIGNED AN EXECUTIVE ORDER, THE PRESIDENTIAL PUPS CHEERED HIM ON. [ BARKING ] >> Reporter: IN THIS OVAL OFFICE VIDEO, HIS DOGS, MAJOR AND CHAMP, CAN BE HEARD BARKING IN THE BACKGROUND. [ BARKING ] >> Reporter: THE GERMAN SHEPHERDS JUST ARRIVED TO THE WHITE HOUSE SUNDAY, BUT WASTED NO TIME GETTING TO KNOW THEIR NEW HOME. MAJOR IS A TRAILBLAZER. THE FIRST SHELTER DOG TO LIVE IN THE WHITE HOUSE. >> THANK YOU VERY MUCH. >> THANK YOU. CONGRATULATIONS.
BYE, MAJOR. >> Reporter: SHE WAS ADOPTED BY THE BIDENS TWO YEARS AGO, AFTER THE ENTIRE LITTER REQUIRED EXTRA MEDICAL ATTENTION. MAJOR WAS WELCOMED TO THE FAMILY BY CHAMP, NOW 12 YEARS OLD. FIRST DOGS ARE NO STRANGERS TO THE SPOTLIGHT. ASK MY FAMILY'S PETS. MY GRANDPARENTS' DOG, MILLIE, BECAME A BEST-SELLING AUTHOR. >> BARNEY, YOU BETTER GET STARTED AND RUN ALONG RIGHT NOW. >> Reporter: SCOTTISH TERRIERS, BARNEY AND BEASLEY, STARRED IN VIDEOS. >> WHEN BARNEY DECORATES THE WHOLE HOUSE FOR THE HOLIDAYS. >> BARNEY, WHAT DO YOU HAVE IN STORE THIS YEAR? >> Reporter: AFTER BARNEY CAME BO, PRESIDENT OBAMA'S PORTUGUESE WATER DOG. >> HE IS A STAR WITH STAR QUALITY.
>> Reporter: LATER, JOINED BY SUNNY. WHILE PRESIDENT TRUMP DIDN'T HAVE A DOG IN OFFICE, AMERICA HAS BEEN FASCINATED BY ALL PRESIDENTS' PETS. HOW THEY WERE NAMED. >> IT WAS A LITTLE COKER SPANIEL, BLACK AND WHITE. OUR LITTLE GIRL, TRICIA, THE 6-YEAR-OLD, NAMED IT CHECKERS. >> Reporter: AND HOW MANY THEY HAD. JFK HAD A WHOPPING 22 PETS. RANGING FROM PUPPIES TO PARAKEETS AND PONIES. PRESIDENT REAGAN HAD TWO CANINE COMPANIONS, LUCKY AND REX. PRESIDENT CARTER HAD GRITS, BORN THE NIGHT HE WAS ELECTED. AND PRESIDENT CLINTON HAD BUDDY, WHO WAS NOTORIOUS FOR FIGHTING WITH HIS CAT, SOCKS. PERHAPS MOST FAMILIAR WITH FIRST FAMILY PETS IS DALE HANIE, THE BELOVED WHITE HOUSE GROUNDS SUPERINTENDENT FOR NEARLY 50 YEARS. HE ALSO HELPS CARE FOR THE WHITE HOUSE DOGS. >> HI, DALE. >> Reporter: I WAS LUCKY ENOUGH TO VISIT AGAIN FIVE YEARS AGO AND SAY HI TO DALE. >> I ACTUALLY DUBBED DALE THE DOG WHISPERER. HE'S PHENOMENAL. >> Reporter: WE KNOW BARNEY AND BEASLEY LOVED US, BUT WHO DID THEY LOVE THE MOST? >> ALWAYS YOUR FATHER. >> Reporter: BEHIND EVERY COMMANDER IN CHIEF IS ANOTHER TOP DOG, PROVIDING FRIENDSHIP, LOVE, AND LOYALTY.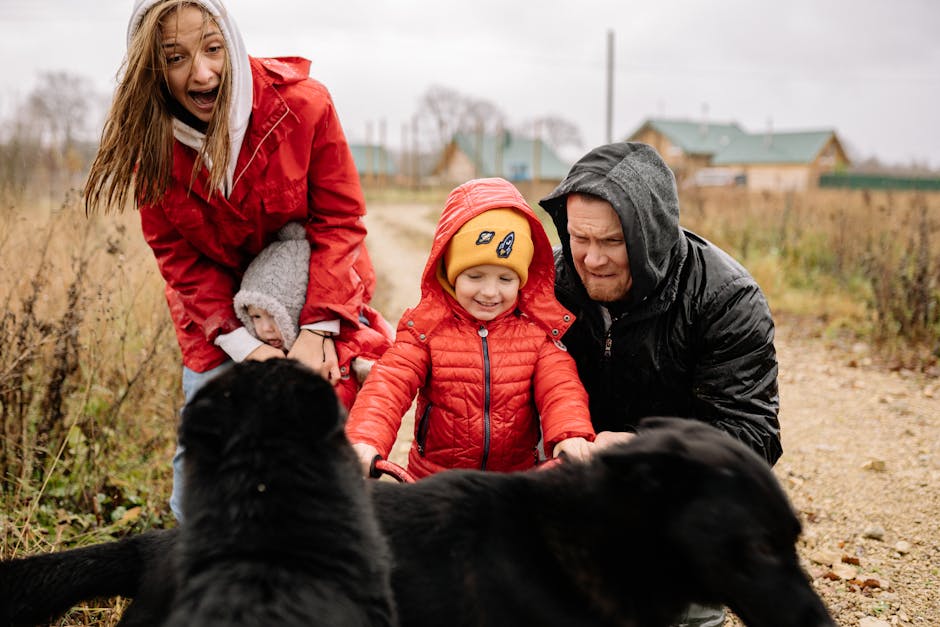 >> BY THE WAY, DALE IS STILL THERE, TAKING CARE OF THE BIDEN'S PUPS. WHEN I SAID WHO WAS THEIR FAVORITE, THEIR FAVORITE WAS DALE. DON'T TELL MY DAD. THEIR FAVORITE WAS DALE. THE BIDENS SAID THEY'RE MAKING ROOM FOR ANOTHER PET IN THE NEAR FUTURE. >> NOT A CAT. >> YEAH, OF COURSE. I'M A CAT PERSON. THEY'RE GETTING A CAT. >> WOW. >> THEY'RE GETTING A CAT. >> I LOVE THIS STORY OF THE PRESIDENTIAL PETS.
IT'S LIKE SUCH AN EQUALIZER. IT'S THE BRIDGE BETWEEN NORMAL AMERICAN FAMILIES, LIKE OURS, AND THE FIRST FAMILY. OH, THEY HAVE A PET, TOO. >> ALSO, MY GRANDPA AND DAD USED TO SAY THERE'S, LIKE, NEVER A TYPE OF LOVE THAT SOMEBODY CAN GIVE YOU, OTHER THAN A PET. KIDS TALK BACK, YOU KNOW? MY DAD ACTUALLY HAS A SHIRT THAT SAYS, "MY FAVORITE CHILD," AND IT'S A PICTURE OF HIS NEW DOG, FREDDIE. >> MAJOR IS THE FIRST RESCUE SHELTER DOG IN THE WHITE HOUSE, TOO. THEY WENT TO THE DELAWARE HUMANE ASSOCIATION. THAT'S HELPING THEM GET PEOPLE TO GET DOGS, TOO. >> BARNEY AND MS. BEASLEY, I RAN INTO MS. BEASLEY ONCE COVERING YOUR FATHER TATAT THE WHITE HOUS SHE GROWLED AT ME. >> WHAT'D YOU ASK HER FATHER, MAYBE? >> WELL, I DON'T KNOW. >> WHAT WERE YOU ASKING? SHE WAS A PROTECTIVE PUP. BY THE WAY, WHOEVER PULLED UP THESE OLD CLIPS SURE GETS AN A-PLUS FOR AWKWARD MOMENTS. >> LOOK AT THIS. >> LOOK AT HENRY. >> I LOVE THAT. >> HE'S GOING TO KILL ME.
BARNEY AND BEASLEY DIDN'T LIKE ME EITHER, IF THAT MAKES YOU FEEL BETTER. >> DID THEY DESTROY IMPORTANT FURNITURE IN THE WHITE HOUSE? >> NO, THEY JUST BIT REPORTERS. >> OKAY. >> FOR REAL? >> FOR REAL. >> OH, GEEZ. >> INCLUDING, I BELIEVE, DID THEY BITE OR GROWL? >> JUST A GROWL. IT WAS JARRING. >> YEAH. >> I'LL POST A PICTURE OF ME AND.