Oho! *croaks*
Look, mummy! Can we take it? Please…
Ahem… Okay. Hop! Eww! Disgusting! *groans*
Nuh-uh! Eh… As usual… *meows*
Hey, mummy! Maybe cat!? Look! Aha! Ah, it's cute! *meows wildly*
Oh Jeez! Ooh! *meows still wildly*
Let's go! *signs sadly*
Mum! Look over there! Yeah!? What?
*sneezes* *moaning* Ohh…Brrrr… Ooh!? Get away from here! *barks*
Bad dog! My gosh! *groans*
*snoring* Oh storm! *groans*
*whines* Poor puppy…
*groans* Oomph! *whistles*
*making happy sounds* *groans*
Eh!? A bit more…!
*licking happily* Ooh! I'll deal with it! *grumbles*
Come on! Come here! Oops!
*snoring* Hmm! She's gone!? Phew! Oh! Phew! *groans*
Good puppy! How do I get it? Help me! Ah!? Ouch! Oh no! *singing*
What!? OMG! What's wrong!? Yum-Yum-Yum
Hi, mum! Puppy! Oomph! Come here! What a stench! Hahaha! Let's go! Hop! Join me! Look!
Kitty! Oops! Hehe! Nothing! Where're the plates? Ouch! *moaning*
What!? Where's the bath? Argh! Huh!? *groans*
What!? It's done! Ouch! What's going on here!? Ooh…
Get out! Stop! *groans*
Chandelier… Dog… You saved me! You can stay here! Hurrah! Hmm? Not a problem! *grunting*
Huh? He's here!!! Coming! Missed me? Hahaha! Welcome! AHH!!! Oh no! Calm down, Blackie! Shh! Shhh! AHH!!! Pirooo!!! HUH?! HELP!!! Hmm? What did I tell you? Behave yourself! Uh-oh… I have a bad feeling… HUH?! EWW!!! AHA! YOU! You've ruined my shoes!!! I'll show you how!…. Eh? And what are
you doing here? Your cat has ruined my shoes! That's impossible! What's wrong sweetheart? Oh, you want me to go with you? WAIT! Not so fast! Ouch! HUH?! MY NEW BAG!!! ARGH! You've ruined my favorite bag! Why?! JUST WHY??? Liza! Stop it! It's your dog's fault!!! My dog never behaves like this with me! ARGH! *muttering* It'll go first…
*thoughtfully* Mmhhmm… Hmm? Oh! Hey! Yeah, everything's going fine! AHH!!! Hmm… Aha. I see. What did I do to you?! Why did you ruin my best suit?! Calm down. How can I?! Look at this! Where are they?! Ha! Here they are! Look! Hmm? AWW!!! Ah, NO! Oops! Duh.
Get this out! Our sweet home! Let's go! Haha! Heyyy! Oh, it's our neighbors! Welcome! Heyyy! Hi!
*blows a kiss* This is the best cupcake recipe… Final touch… Decorations! Finally you finished! Hahaha! Done! Oops! my eyes… Are you okay!? Not really! Nasty bird! It's your fault! What've I done!? You can't win! Get this! *purrs*
Don't even think I won't give up! I won! Heheyy! *singing* Piro won! Piro won! Oh no! Ahhhh! *meows wildly*
AHHH! Oh geez… Argh! Eh!? Oh! Stop! Please! Ahhh! My TV! Stop! No way! Come on! Ouch! Brrrrrr! Oho! Oops! *moaning*
Grrrrr! It's your fault! What can I do!? *puffs*
It was awful! I want her to leave! I see… He has to get out too! Hush! Eh!? *roaring*
Ooh… He's crying… What's here!? Fly away, birdie! I know what to do! Really? You'll see! *making happy sounds*
How can I help? Can you get the cupcakes ready fast? Use your abilities! *groans*
Bravo! It worked! Hahaha! Oh, that's a brilliant idea! One more! It's amazing! Bravo! Thanks! We'll enjoy our time! Ahh, it's so beautiful! Try it! *singing*
Ah, I can't believe how beautiful they are! It's time to brush your teeth! Don't you want to have strong, healthy teeth? Come here.
Good hamster! Strong teeth, you say? Why don't I check? They work! That's enough! AHHHH!!!! My veggies!!! No! NO! NOOO! Huh?! YOU!!! Where are you hiding?! Hmm… You won't get away! Aha! Argh! Gotcha! Or not. Come here! *heavy breathing* I can't anymore… But I HAVE TO catch it! Ow-ow-ow!!! Ahahahaha! Arghhh!!! You won't get away!!! Ha! OUCH! *moaning in pain*
Oooww… Huh? What?! Lose something? Hahaha! Ahhhhh! Stop it!!! Eh? Hmm… Take that! Take that! Ouch-ouch-ouch! AHHHH!!! Come on! COME ON!!! Hehehe! Oops! Uh-oh! No time to waste! AHHH!!! W-what's h-happened here?! OH MY!!! Hehe, this is fun! Is that a challenge?! *grunting* Well, I take it on! First catch me! Hahaha! Oh no! That's Liza's favorite!…
Peek-a-boo! AHHH!!! ARGHHHH!!! Here I am! Byeeee! Ahhh! Ahhh! It hurts, it hurts!!! OUCH! Oooowwww…. HUH?! What?… OH NO!!! *moaning*
I bet it's THE HAMSTER!!! So, what d'you think? This has to work! Hiii! *screaming*
Ouch! AHHHHH!!!! What's happened?! Oh no, dear!!! Piro, are you Ok?! No! I need to help Piro first! Aha! I know! I've got a great plan! *quiet muttering*
There won't be any hamsters in this house! Good luck! I miss my baby so much! Hmm? *happy scream*
Mommy! Come to me, sweetheart!!! I'm SO happy!!! Muah-muah-muah! Thank you so much!!! Hmm? Oho!
What's that?
Hahaha! Look at this!
Wow!
Ouch!
Oh nooo…. Oh!
That's interesting! Aww, it's so cute! Oh no, I'm too late! Come here, little guy… Why am I so unlucky? Here you go. Oh my!
So sweet! Whatever! It's so lovely! Here!
I'm gonna take the kitty! Are you ready? Come in!
Come on!
You'll like it here! *snoring*
Hmm…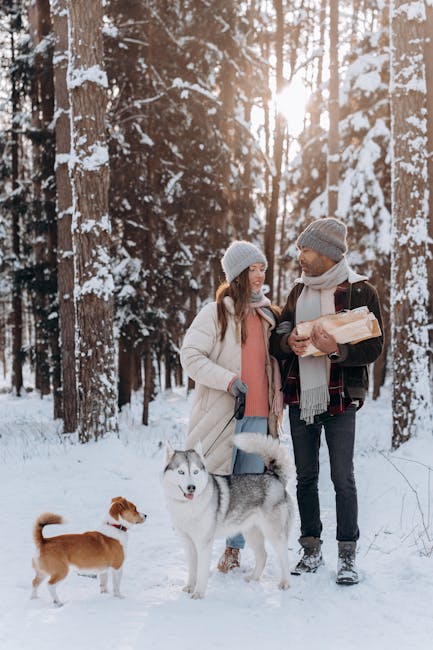 And let's see how you'll like this? No reaction?
Like, at all? I know!
That's better. What was that?! *yawning*
Finally! NO WAY!!! *growling*
Kitty-cat, time for breakfast! What's wrong with you?!
Why didn't you use the bathroom? Good doggy! Sooo…You can choose what you like most! Maaaybeee…
Nope. W-what?! Hungry! So, what now? Hungry? That's for you! How about this? Let's try. You like veggies! D'you want some? I hope you aren't too hot! Aww, good doggie! Thank you! What's that? Well, that was easy, hehe! Hey! Let's play! And now, be quiet! Ah, this one's pretty! See you later! Hahaha! Hiya! Hehehe! Let's see…
HUH?! AHHH!!! *sounds of fighting, meowing, screaming*
Ah, thank you so much! *teeth chattering*
Oh, good. They're here. Well? Pfff! *disappointed and upset* Aww… I've got something for you too! Isn't it awesome? Not really. *upset* Huh? I'm sure you'll like my gift! Ta-da! WOW! This one's good! Thank you! Well..I think this house is..Huh? No one? Ciao! Eh!? Who is it? No one! Ooh! Maybe it's a gift for me? Nope! That's for me! Mmm… Mmm…Yeah… Hop! Hi! Uh-oh! Duh… Let's play, baby! *making funny sounds*
Ooh!? *sadly signs*
Oh come on, sweetheart! Grrrr! Stop it! Why? Eh? Smile, please! Nah! Hmm…
Oh gosh! *making sad sounds*
Hey, I have something for you! Ta-da! Hop! Oh cool! Hop! Hop! Ow! Nooo…Grrrrr! Er…Whatever. *making sad sounds*
Sweety, look what I have! Wooow! *making happy sounds*
Oh yeah! Heheheyyy! This is a great idea! Yep! Ouch! Ahhhh! Uh-oh! Ahhh! Ouch! *moaning* Grrrrrr! Oomph! Argh! Ooh…Mmm… She's so cute! High five! Hehe! Eh!? Grrrrr! *groans* Argh! Hmm…
*whispering* Piro! Stop the car. Okay. Ouch! What's wrong? *groans* Go help that girl! Eh? Fine. *groans*
Ahem! Ow! Grrrr! Yeah? Need a help? Yep! Hmm…*groans* Oops! Ahhh! Grrrrr! Sorry…*groans* Ahhhh! Ooh! What? OMG! *singing*
Eh!? Oh no! Get out! *making sad sounds*
Honey, are you okay? Ohh..
*making excited sounds* Wooow! Aww! Awesome! Eh? Piro, buy a ticket for him! Yeah! One ticket, please! Here you are! Son, you should try it! I don't want it! *singing* What!? Gah! Piro, look there! Hey, give a ticket to the girl! Come on! Okay! Hi! That's for you! Oh thanks! Start! *screaming happily*
Oh, hey, cutie! What's up? Hi! *giggling*
Ouch! Eh? What!? Help! Ooh! Oh my! Aww! Aha! Ahhhh…What? Give me your hand! Ok! Ahh! Don't be scared! Ooh! Bravo! Muah! *making happy sounds*
Aww! Yes-yes-yes, almost there!!! We're going for a walk! Are you excited?! My sweetie pie! Soooo cute! Piro! Come on! Come on! Hehehe! Ahem! Pi-ro! Nooooo! A-a-a! Phew.
Pay attention! You'll have to look after Munchkin! Eh? DUH. It's Ok, no problem. Hehe. If something happens… Hmm! Whatever. Huh? ARGH!!!! Leave my baby alone, you, monster!!! Shoo! Come here, little one! I'd better take you with me! *yawning* HUH?! WHERE?… OUCH! *panting*
Oh no. Oh nooo… AHHHHH!!! Help! Heeeelp! NOOOO!!!! LET IT GO!!! Hmm? Ok, you asked for it! Ow-ow-ow! Ewww! Huh?! OH NO!!! Help! Help! Save me! I'm coming!!! DUH.
Huh? What can that mean?… Ahhhhh!!! Aaa-hhh-hhh! Shoo! Shoo! Leave me alone! Phew. Huh? Oh, please, nooo! Mine! No, it's mine! Heeeelp! Stop! Stop, what are you doing?! Huh?! Huh? *crying*
Duh. Oh, hehehe… Why are my kids crying?! Umm… Hehe… I'm already leaving! *panting* Pheeew… Aha! I've got an idea! Munchkin! Muuunchkiiiin! Huh? Shoo! That's not for you! It's mine! Whatever. WHAT?! Duh. Ok.
*sad sigh* Hey! Your hamster is here! THANK YOU! Hey, lil guy! I don't think she'll notice! Phew. Hi! Wait. What's that?! HUH?! YOU NEVER PAY ATTENTION!!! HUH?! AAWWW! How cute!!!.