(Looking around) (Holy Moly) Are you looking for meh? Let's go.. (Pop) (Following them at a frightening speed) Thrilling chase Hey! When he says hi to her.. She doesn't go until I go She even wags her tail.. Whoa~ Suddenly, dancing vibes What do you think about me?♡ Shocking.. and horrifying I'm not going anywhere Where I stand.. is where you are Jangoon.. Isn't she your girlfriend? hehe Look, Jangoon, she's looking at you from there? Anyone knows this girl Oh uwu..!! Who are these puppers.. As looking into them closely.. (Baeksoon's face) + (Jangoon's face) = ??? Cut it out Ignoring / I have to feed them over and over +Extra topping Dem baby puppers making a mad rush Okay, eat up~ Hey you (Obviously) Big doggo sir over there, back off, please For 2-month-old puppies, meals.. Disappear in a sec "They're not my dog though." God NOooo A stray dog in our village came to our house and left after giving birth to puppies We've..
Met before, right..? There was a warehouse where we kept agricultural machines,
and she gave birth underneath it Two months ago Upon hearing puppies' crying, he went out and.. These lucky charms X6 came along♡ now.. Poopies X6 Peepies X6 Cleaning up your poops~♡ Since they're six.. The amount of feces is no joke. Poops are piled up Change the target Guys, you got poops on your paws though, don't Hey hey hey hehehe♡ I'll let it slide this time 'cause you guys are damn cute..☆ While hosing down, their pawrents come up in his mind Baeksoon, come here! Old) Stray dog Now) Baeksoon You are the one who gave birth to your pups in my house.
What am I supposed to do with dem~ You keep talkin'.. Imma go on my way.. Where she heads to is.. Here.. She has been roaming around my house for 3 years now.. As you can see, he leaves leftovers after done eating Then Baeksoon comes and finishes the leftovers Jangoon never stops her but just stays next to her true love..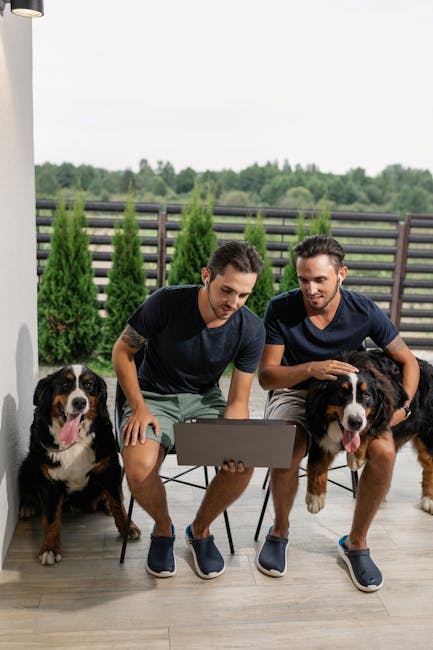 Then are you the puppies' father is.. Jangoon? Judge, I'm not their.. not their.. father.. Yo sure..? Seriously..? No way? For reals? Are you serious? To be continued in Part 2!.