Russian country house, Black Dog, 1/35 scale, kit review. Hi everyone and welcome to the kit review video of the Russian country house by Black Dog in 1/35 scale. Accessories for dioramas are always interesting for me. especially when it comes to buildings. They are an interesting feature for most dioramas and can add a lot to a scene. Black Dog kits are usually not that expensive, so it does not hurt to take their kits into consideration. Such country houses can still be seen today in Eastern Europe, this makes the building quite flexible in use. It basically fits any scene between 1800 and today. What we get here is not a complete building, we just get a section. Thats big enough anyway. I really like this "cut-away" look anyway. It fits even on small dioramas. The box is a side-opener. Inside we find a bag with accessories parts and the house facade. We are looking here at a full resin kit. That can bring advantages or a disadvantages. One disadvantage are the thick molding blocks.
Removing those requires quite some sawing and sanding. The back needs some attention, too. It is not even at all. I advise you to glue down some sanding paper on a glass plate to level it out. Use the wet sanding technique or a dust mask while sanding. Then it should be alright. The surface textures are pretty nice in general. The wood grain is nicely represented. There is some clean up work required here and there. Sometimes you have some bits of the mold stuck in some crevices. I can also see some flash in certain places, especially up here around the roof. I really like all these decorations in particular. That would cause you some trouble if you tried to scratchbuild something similar yourself. Besides that it would not be hard to scratchbuild such a shed yourself. Here at the side we have some excess resin stuck in that corner. One has to take care of that. I would work on that with a scalpel blade and some files.
That way it should be not too hard to clean this up. The overall molding quality is alright, but there is room for improvement. One can work with that. The roof is nicely detailed, too. I can imagine that the wood grain there will take an oil paint wash very nicely. This will be fun to paint. The building is meant to be 1/35 scale. I quite like the overall size of the thing, but the door is really too big in my opinion. I put here a 1/35 scale figure for size comparison. Well, the fascade will certainly work for 1/32 scale as well. It is also alright for 1/35 scale, as long as you do not put a figure right infront of the door. Then it will show. If you put your figures elsewhere it will be fine. It will be convincing. In the small plastic bag we find some accessory parts.
These are the window frames. They are quite flashy, but in this case it is easy to clean up. Resin is not really a tough material. The flash can be scraped away with a knife. Besides that there is not much to say, they are just plain frames without any details. Later they will go in here. I recommend to paint this area behind the frames black, maybe you even want to insert a backdrop printed on paper. Something like curtains maybe. Then you can glue the frames on top of that, after you used some plastic foil to mimic the glass. That would be a nice touch to enhance realism. All of that is not included in the kit, but relatively easy to add on your own.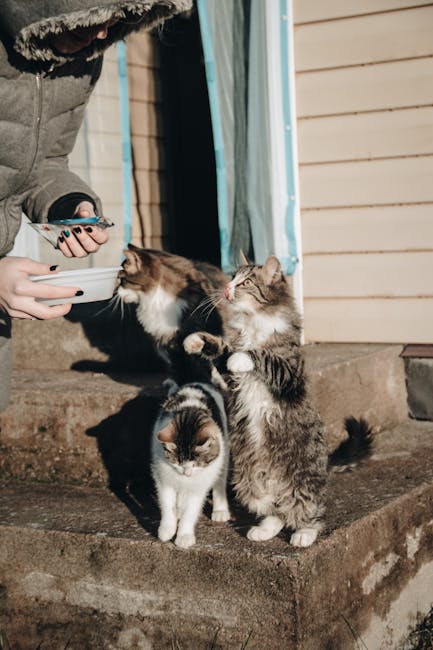 I really like these two shutters. They have nice ornaments and details on them. Looks pretty sweet. On the back we do not have any details. This means we can not position them in a half-opened position. You can only go for open or closed position here. However, i do not think that is a problem. I can not think of a scenery where this would matter. This board goes infront of the entrance door. Very nice detail, the wood grain texture is beautiful. Besides that there is not really much to say about it. It looks nice where it has to be nice, on the back we do not have any details.
The kit comes with a wooden barrel. It is not mentioned on the box, but is part of the kit anyway. It is nice to have that. The casting block is quite big here. Again something to saw off and sand away. Just make sure this is the bottom side in the end. The rest of the barrel looks really nice. Again we get some nice wood grain texture. This will be fun to paint at some point. All in all this is quite a simple kit. There is not a lot to do. Most of the time will be spent on cleaning up the parts and painting the model. The actual assembly will be easy due to the low part count. I have already looked at one or the other resin building in the past, i have also built and painted a few.
I have to say that a lot of things can be improved here when it comes to molding the parts in resin. According to my experience Black Dog is located at the lower end of the midfield in that regard. Quite a lot of clean up work is required. The big casting blocks are tedious to remove. But then again the kit is not too expensive. It goes for 20€, which is fair for what you get. It is quite a lot of resin in there. The surface details are all very nice. As i mentioned already, the label "1/35 scale" is not perfect.
It is certainly more in the 1/32 scale region. One thinks at first that this is not a big difference, but when you put a 1/35 scale figure next to a 1/32 scale figure you will see that there is quite a difference. A 1/32 scale figure is much bigger. I think that would fit perfectly here. A nice kit and building for sure, i will certainly use this for a diorama at some point. It does not require a lot of space, it will sit nicely in a corner of the diorama, can be used for many scenarios alike, all in all a nice thing. Thats it for this kit review, i hope you enjoyed it. See you again in the next video, your Hamilkar Barkas..