RICK MONTANEZ. ROSS: WHAT A TRAGIC TRAGEDY. THIEVES CAUGHT ON CAMERA BREAKING INTO AN SUV AND TAKING OFF OF THE LITTLE DOG. LAUREN POZEN IS LIVE WHERE IT HAPPENED IN HOLLYWOOD. IT HAPPENED DURING A TAKEOUT RESTAURANT STOP, THAT FAST. >> WITHIN 15 MINUTES THE DOG WAS GONE. THIS IS WHERE THE FAMILY PARKED SUV WHERE THE CAR IS HERE. THEY LOCKED UP, INSIDE THEIR YORKY THEY WENT ACROSS THE STREET TO GET THERE TAKEOUT, THEY CAME OUT OF THEIR DOG WAS GONE. I WANT TO SHOW YOU THE GLASS OCTOBER ON THE GROUND FROM THIEVES WHERE THEY BROKE THE CAR WINDOW. >> WE WANT TO SPEND THE HOLIDAYS TOGETHER NOW A MEMBER OF HER FAMILY HAS BEEN TAKEN. I CAN'T THINK OF ANYTHING WORSE. >> ON TUESDAY THIEVES BROKE INTO HIS SUV WHEN HE AND HIS FAMILY WENT TO GET TAKE-OUT FROM A RESTAURANT AND SUNSET AND FOR MOST AVENUE THIEVES GOT AWAY WITH CARGO LOCKED INSIDE HIS SON'S BELOVED YORKY NAMED TED.
>> IS MY BEST FRIEND AND WE STILL HAVE TOYS FOR HIM. >> SECURED CAMERA VIDEO SHOWS THIEVES INTO KIA SUV PARKED BEHIND THE PORSCHE SUV. A MAN IN A BLACK SWEATSHIRT AND PANTS GETS OUT LOOKS INTO THE SUV, GETS BACK IN HIS AND TAKES OFF. WITHIN 15 MINUTES THE SAME KIA SUV IS BACK BUT THIS TIME A MAN IN A BLACK SWEATSHIRT AND GREEN PANTS GETS OUT FROM THE PASSENGER SIDE. AS HE WAITED FOR HIS ORDER A WOMAN INSIDE OF THE RESTAURANT ASKED HIM WHAT KIND OF CAR HE DRIVES.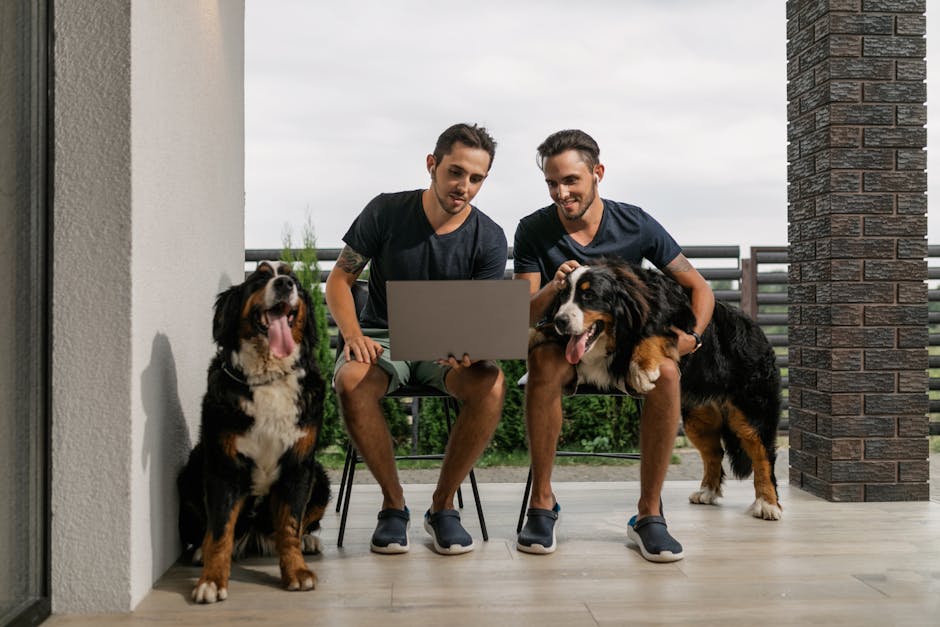 >> A "BLACKISH" EVEY AND SHE TELLS ME SOMEONE CAME OUT, THE BROKEN WINDOW AND THEY TOOK YOUR DOG OUT OF YOUR CAR. >> HE RUSHED OUTSIDE. >> WE SEE CLASS ALL OF THE GROUND IN THE INSIDE OF THE CAR AND THE ONLY THING THAT HAD TAKEN WAS OUR DOG. >> THEY CALL POLICE AND FILED FOR REPORT, THE SEARCH IS ON FOR THE 15-POUND PUP. >> WITH AA AND INTEGRATE CITY AND NOW THIS HAPPENED. >> WE KNOW IS OUT THERE SOMEWHERE AND WE WANT TO BRING TED HOME. >> YEAH. >> THE FAMILY IS OFFERING A REWARD NO QUESTIONS ASKED FOR THE SAFE RETURN OF TEN, THEY TOLD ME HE IS MICROCHIP SO THAT'S A GOOD THING. I CALLED LAPD, THE DETECTIVE WAS NOT IN TO TALK TO TODAY BUT YOUA ARE INVE.