WEEK'S FEATURED PETS. ADAM SHERWINSKI"WELL GOOD MORNING, METEOROLOGIST ADAM SHERWINSKI HERE WITH TIANNA FISHER FROM THE JOPLIN HUMANE SOCIETY. GOOD MORNING, TIANNA!" TIANNA FISHER"GOOD MORNING!" ADAM: "WHO DO YOU HAVE FOR US THIS WEEK WITH FEATURED PETS?" TIANNA: "FIRST UP, WE HAVE TAMIKO, WHO IS A GOLDEN- RETRIEVER MIX. SHE IS ABOUT 10 WEEKS OLD, SUPER CUTE AND FLUFFY. SHE'S ABSOLUTELY BEAUTIFUL WITH HER BOW! SHE STEALS HEARTS! ALRIGHT, NEXT UP, WE HAVE BUDDY, WHO IS A PITBULL TERRIOR MIX. HE'S A NEUTERED MALE, ABOUT A YEAR AND A HALF OLD. HE'S PRETTY GOOD AROUND CATS AND DOGS HERE AT THE SHELTER, BUT WE'D RECOMMEND INTRODUCING HIM TO YOU FAMILY AND FRIENDS SLOWLY. HE'S BEEN HERE FOR 47 DAYS, SO HE REALLY NEEDS A FOREVER HOME.
VERY SWEET, A LITTLE BIT SILLY, LOVES TO PLAY, COMES WHEN HE IS CALLED. HE'S A VERY SWEET DOG AND WE'D LOVE TO SEE HIM GET A FAMILY! THEN WE HAVE MARLEY. MARLEY IS A TWO-YEAR-OLD DOMESTIC SHORT-HAIRED KITTY CAT. HE'S A SOLID BLACK CAT, VERY SWEET, SUPER LOVING. HE DOES HAVE FELINE LEUKEMIA, SO THERE'S SOME THINGS THAT OUR CAT PEOPLE WANT TO TALK TO YOU ABOUT, BUT HE IS A GREAT CAT, HE NEEDS A SPECIAL HOME AND WE LOVE IT WHEN OUR SPECIAL NEEDS ANIMALS FIND THAT GREAT HOME!" ADAM: "IN TERMS OF NEEDS, WE WERE TALKING A COUPLE OF WEEKS AGO ABOUT PUPPY AND KITTY SEASON. ANY NEEDS BESIDES JUST THAT?"TIANNA: "THAT'S THE BIG ONE RIGHT NOW. WE'VE ALREADY HAD PUPPIES AND KITTIES COMING INTO THE SHELTER. IT'S BARELY FEBRUARY. LAST WEEK, WE HAD A TINY LITTER OF ABOUT 15 BABIES THAT WERE BORN AND WE WERE HAVING TO BOTTLE FEED. SO, WE WERE SCRAMBLING TO FIND SUPPLIES. IT'S HUGE…WE NEED PUPPY AND KITTY FORMULA AND THERE'S THESE THINGS CALLED MIRACLE NIPPLES AND THEY ARE JUST ABSOLUTELY MIRACULOUS AS FAR AS GETTING PUPPIES AND KITTIES TO LEARN HOW TO NURSE." ADAM: "ANY BIG EVENTS COMING UP?"TIANNA: "WE HAVE A LOT OF EVENTS COMING UP.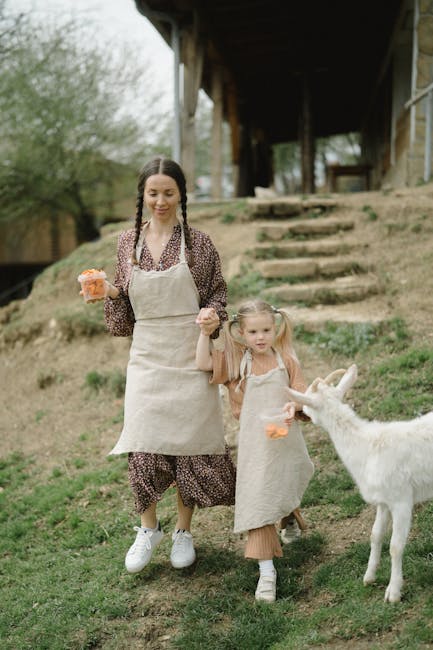 WE HAVE A LOT OF KIDS EVENTS THAT WILL BE HAPPENING SOON. WE HAVE OUR FURBALL THAT'S COMING UP REALLY SOON. IT'S A WILD WILD WEST THEME. WATCH OUR FACEBOOK PAGE, WATCH THIS EVERY FRIDAY MORNING AND WE'LL GIVE YOU MORE DETAILS AS THEY GET CLOSER."ADAM: "AWESOME! ANYTHING ELSE FOR US?"TIANNA: "STAY WARM EVERYBODY. IF YOU HAVE PETS THAT ARE OUTSIDE THAT CAN'T COME INSIDE, THEY NEED TO BE IN SOMETHING THAT IS WARM. IF YOU NEED STRAW, COME BY AND WE CAN GET YOU SET UP."ADAM: "ALRIGHT, THANK YOU SO MUCH TIANNA AS ALWAYS!" TIANNA: "THANK YOU!"ADAM: "WE'LL BE RIGHT BACK AFTER THIS!".