Chadol… Chadol… His one and only family, his grandpa has been transported to the hospital Chadol who was left all alone And grandpa who can no longer take care of him Had to say their last farewell… That's how… (Pure water and fresh air) he's been around 2 months at the foster home Chadol became healthy in the mind and body But now, the time has come to meet a real family.. Chadol's foster parent: Chadol, bye. Adjust well there and live well with your new family. Thank you for all this time♡ Arrives with nervous and excited feelings Chadol's forever home Chadol's new family: I'm shaking so much, dunno how Chadol's feeling tho. But I'm shaking and feeling more nervous Hi! Chadol! Woah you trimmed your fur! Too cute!! You got groomed! (Dramatic welcome) Being transferred to~~~ ★☆Chadol's house☆★ (Looking) (around) A great house So pretty seeing him in person So cute I think we'll become close soon. He's very well-behaved and demure. (What a friendly family) And without being shy a bit (So excited) And the ones that are watching over him are… more than one… cats? (Curious Curious) Each of the cats has their story and holds their pain The ones who settled down at this house first are the cattos with stories to tell They're quite gentle for Chadol to show interest So I think he'll get along well with the cats below.
For them to get along better Teacher Chan-Jong appears Oh so that's Chadol. Chadol, c'mere! (Demure) (Demure) Lee Chan-Jong | Animal Behaviorist: Because he has never lived with the cats before He might act out of instinct when meeting the cats because he doesn't know. (Secret) (weapon) Lee Chan-Jong | Animal Behaviorist:
With the towel, put the scent of each of the cats and the scent of Chadol then exchange them. (Creating a towel with Chadol's scent) Placed on places on the cat tower Now, on the towel with cats' scent (Sniff sniff) Cat –> Hamsik Now it's time to meet (heartfluttering) Let's go! Hi, Hamsik! Let's go Chadol The key is to pretend not to see Passing by as if he's not there What just passed by-meow Chadol.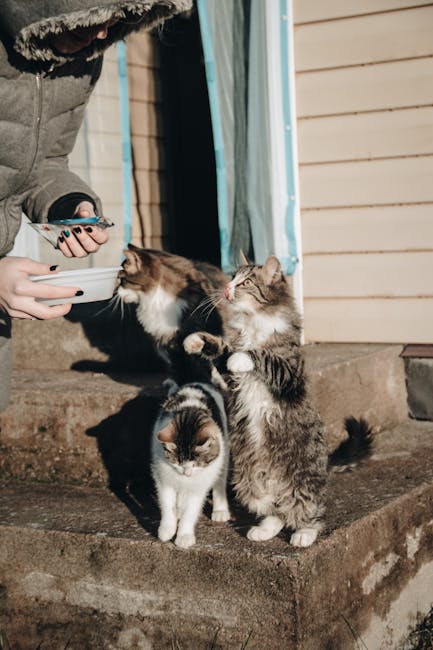 Sit, sit. Chadol sit. Righto, great job. Uh? It's not our first time, right? Meets face-to-face successfully Oh my, great job! So admirable! Gosh, my baby Chadol great job! Slowly sharing this space with the cats I think Chadol knows that it is not offensive. Chadol is slowly accepting the fact that they are a family that he'll live together (Sticks) And The one person who was waiting for news about Chadol the most Hi, Chadol came into our family as the youngest son Chadol is with us living and playing healthily Thank you. Chadol, Chadol! Grandpa…? Chadol looking at the grandpa shown in the monitor Chadol~ Chadol~ From hearing the unforgettable voice of grandpa Chadol Chadol goes to the front door to search for grandpa Nurse: Earlier, (grandpa) had cried for a long time. He's happy that Chadol is with a great family.
But I think his heartaches wishing to see him. So that's why he cried a lot. Even at the hospital, grandpa only thinks about Chadol Take care of yourself… Listen well…Stay healthy I love you I can no longer be with grandpa But you'll always remain in my heart.