Hi there!
Living in the streets is a challenge   even for a human, to say nothing
pups and kittens.
  These little ones have almost no chance 
to survive without people's help.
  This video will show you several 
kind-hearted people that helped the
  cuties to find their home. (emotionally)
Watch firstly the pups' stories and   then kitties' stories after then.
Stay by and you're surу to be touched.
  16
Stoyan and Dessy from Bulgaria   from the PawMeow Channel spend their
days supporting stray animals.
  Passing through a small village, they 
came across a little puppy who was
  lying next to a car.
Нe turned out he was abandoned   or born on the streets.
So, they just couldn't   leave him there.
(emotionally)
Seeing people, the little one was very excited.
  Dessy took him to her home.
Her house was full of other animals   but the pup was so friendly and
that other animal accepted   him almost at once. (admiring)
We will find the little puppy a good home   and he will never have to suffer
again.
  The boy had some fur loss on his 
back and a lot of flees. (sad)
  A nice warm bath really helped the baby.
He was so well behaved that they rescuers   immediately started looking
for a family for him.
  Let's hope they'll find it.
15
  The people from S.O.S Pets got a 
message about a stray pup roaming
  about in the distance from the street.
And it was a really difficult task to   find him in the middle of nowhere.
When they saw him, they were shocked   by the surroundings. (emotionally)
The pup was wandering on the street   which was covered with garbage.
He was completely alone and had   some trouble with one leg. (feeling sorry)
They found the body of another pup and it was   obviously his siblings. (very, very sad)
He was very hungry and very trustful   and badly needed consulting a vet.
  The creature had a good appetite and 
was healthy in general and but his
  had some old trauma.
(sad)
The rescuers took the boy home,   washed and dried him.
The pup was very sad   because of losing his friend. (sad)
Now he is waiting for his adoption   which will happen very soon.
And he is not so sad now,   actually. (with relief)
14
  One of the most horrible things is 
that dogs and cats are sometimes
  abandoned by their owners.
And this is a real betrayal that little buddies   can't forget their whole life. (very emotionally)
The rescuers from The Hope for Paws got a   call about a chihuahua left alone.
They rushed to the place immediately   and found the pup sitting in the backyard.
Of course, the dog didn't trust people at   all and tiny dog didn't surrender
without a fight. (with a smile)
  It took some time to catch 
her and put into the car.
  people even had to use a net. (emotionally)
But they managed to do it luckily.
  In the car the little pup relaxed 
and get curious about the place.
  The put the baby into the blanket 
covered with drawn kittens that's why
  they her Kitty.
(smiling)
In the shelter where they brought the pup,   there were a lot of cats.
One of them even made   friends with her and everything was OK.
At the vet the doctor did all the necessary thing,   checking, vaccinating,
microchipping.
  Kitty was so sweet that it took just 
few weeks for the rescuers to find a
  true loving forever home for her. (smiling)
Now she adores her new mom and dad and gives   them a lot of kisses.
13
  The Howl Of A Dog saw this poor pup 
waking disoriented by the side of
  the road.
(worried)
He looked lost as   there was heavy traffic on the road.
  The pup was nervous and the rescuers 
had to act very careful to make
  him feel calm.
The poor creature   was covered with fleas and ticks. (sad)
The rescuers took him to the vet who found   out that a poor boy also had
some kind of a mange.
  The pup needed special care and 
medication and the team organized all
  the necessary stuff for him.
The puppy turned out to be a   very playful and friendly dog. (smiling)
He got a lot of buddies very quickly.
  Now his rescuers gave him home!
12
  This pup, Jesus by name, 
got into serious trouble.
  He became a victim of an indiscriminate 
gun use and his cheek was
  almost destroyed. (very sad)
Luckily, the doctors saved Jesus's life   by spending 4 hours at the surgery.
But the plastic surgery was sure   to take a lot of time. (worrying)
The Animal Shelters team helped him to   overcome these difficulties taking
good care of him.
  The little daughter of one of the 
rescuers also tried to support the poor
  boy. (admiring)
After more than two weeks   his face got a reconstruction and he was
feeling better and better.
(with relief)
  But he was still very weak.
The people supported him and   encouraged him to make him feel better.
Some time later, Jesus started eating without   people's help and it was
great relief. (happy)
  And he didn't want to part with 
his little friend. (admiring)
  So, one of the rescuers took him 
home, giving him all her love.
  Her daughter was excited.
So was Jesus.
  What a happy end! (smiling)
11
  Gayana from the Kotidom project 
saw a husky lying helpless on the
  pavement.
The poor creature   was obviously dehydrated. (worried)
The poor dog moved with great difficulty,   so Gayana had to take him on
her hands to her car.
(unpleasantly surprised)
  She brought him to the vet and the 
vet made all necessary things to
  check his condition.
But the Husky felt worse   and worse so Gayana even had to use a drop
bottle to give him necessary medicine. (sad)
  At last, Gayana and the doctors found 
out that all the troubles that the
  husky had had been caused the parasites 
called Haemosporida that infect
  dogs' blood cells. (unpleasantly 
surprised)
  And the husky needed to have a blood transfusion.
Now he had a chance to survive and have a happy   dog's life. (with relief)
Thanks to Gayana.
  10
Howl Of A Dog Rescue was   phoned about newborn orphan puppies found
abandoned on the side of a country road.   (indignantly)
Baby animals were crying,   apparently in distress and a local had heard
them and called the rescuers.
  The people were shocked seeing 
several helpless newborn puppies
  dumped in a bag. (indignantly)
They still had their umbilical cords attached!
  They were in a very poor condition 
and only three of them survived when
  the rescuers arrived at the 
shelter.
(very very sad)
  Lizzie, Taz and Bernie – got 
amazingly happy chances to live.
  And they took it chance trying 
to do their best, eating,   playing and being
happy pups.
  No one could resist their cuteness. (smiling)
They made a wonderful recovery, growing into   healthy playful pups.
9
  This lovely story happened to Sasha 
from SANISHOW who found a tiny
  newborn kitten.
Sasha and his girlfriend took the   little baby home and were trying to feed
her like a real mother. (emotionally)
  They lacked sleep and had to learn 
all the necessary things about
  nurturing the newborn kitten.
They gave her food every two   hours including night time. (wow)
The little creature didn't know all   the important stuff about hygiene as she
had to learn it from mom. (emotionally)
  So, the guys had to learn it by himself 
and then taught a little girl to take
  care of herself.
They even made a special   fluffy bed for the cutie to make her feel
comfortable as if the mom was nearby.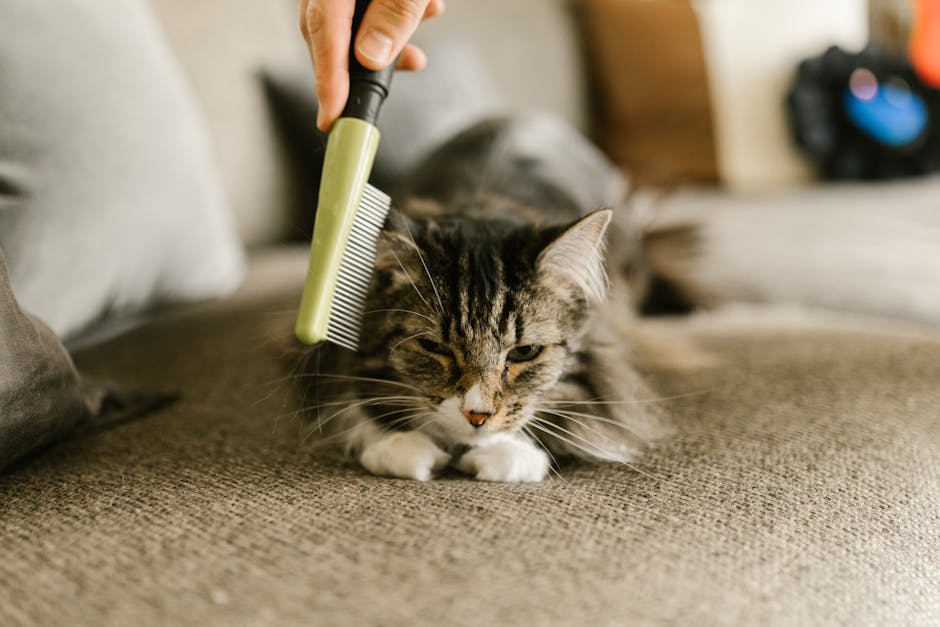 (admiring)
  Their dog also helped them 
to support the little thing.
  She was so adorably cute that in spite 
all the difficulties they were happy
  to have the kitten in their house.
When she grew older, she turned   into amazingly playful girl and gave her
owners lots of happy moments. (admiring)
  Now she is a very beautiful black 
cat that brings a lot of pleasant
  moments to her humans.
And the day Sasha found her became   a real happy day for them all.
8
  Robin Seplut does his best to feed 
and rescue stray kittens and cats.
  This time he found a baby kitten on 
a small street near the city center.
  He thought the baby was abandoned 
because cats didn't live in that place.
  So, he hurried to help her.
(sad)
He brought the little girl to his   home and started to take care of her.
She felt a bit shy but very soon started   playing with other kittens living at
that place.
  She ate with a good appetite when Robin 
fed her from the syringe. (smiling)
  The kitten at last got a loving family.
7
  The Hope for Paws team were out 
on some rescue when a person
  attracted their attention. (surprised)
He said that he had stray kittens in his yard,   so the rescuers rushed there.
The tiny babies were living   inside the rock! (unpleasantly surprised)
The rescuers tried to take them out but the   little babies were real
fighters!
  They started taking out the kittens 
one by one and were shocked by the
  number of them.
There were 5 kittens inside! (shocked)
  On arriving at the shelter, the 
kittens calmed down and even let the
  people wash and feed them.
The little cuties were   happy to get some food.
(smiling)
And the rescuers were very glad to come just   in time and didn't let them turn
into feral cats.
  Now this are sure to have loving families.
6
  The owner of the Pitbulls and Dragon 
life Channel found a new-born kitten
  frozen and being about to 
pass away. (very worried)
  His mommy had brought her to the 
people, left and didn't come back.
  He took a tiny creature to the vet, 
trying to warm her up all the way to
  the hospital. (emotionally)
The vet advised to rub the kitten intensively   and buy some medicine to
support the little girl.
  And special food for kittens.
It was extremely difficult to   feed the baby. (emotionally)
Her eyes were closed yet and   she badly needed mom.
But the man did his best to   support the baby!
5
  The BazPaws team discovered a tiny kitten 
at the edge of life.
(emotionally)
  She was sick, could barely 
breathe or open her eyes.
  She obviously had a terrible upper 
respiratory infection, a big bloated
  tummy from tapeworms, and was covered 
in fleas on every inch of her
  tiny body.
The people   weren't sure she would survive the night. (sad)
They wrapped her in a towel and brought her home.
  Suddenly, a 4-month old puppy named 
Gadsby got interested in the
  kitten.
He supported the little kitty   gently and she began to change! (surprised)
They recovered very soon thanks to a big love   of Gadsby and now they
are the closest friends   ever. (smiling)
4
  This is the Carbs family and they 
were found frozen solid. (shocked)
  Luckily, their foster mom, Nikki 
Martinez, was determined to save their
  lives. (emotionally)
She took them home, tried to warm   them up with a blanket and fed them.
The woman was persistent and the   littles became stronger and
Stronger day by day.
(with relief)
  18 days later all little kittens 
were chubby and healthy.
  Nikki went on supporting 
and nurturing the babies.
  At last, the Carbs were grown-up enough 
to eat by themselves, to play all
  day long and to get their own families. (smiling)
So, they're sure to get   them.
3
  A woman called Hope for Paws saying 
there was a homeless kitten she had
  been feeding for several days.
The team hurried to help.
(emotionally)
  When they tried to attract the baby 
with the liquid from the tuna, they
  managed to take him out.
They took the baby to   the shelter to take care of him.
In two days, the woman called again   saying there was a mom with two
more kittens.
  The team hurried to the place again.
They attracted one kitten by playing   with them but when the rescuers
managed to catch the baby, the mom   fiercely attacked them. (surprised)
The rescuers didn't expect her   to be hiding in the bushes.
And she didn't let her be caught.
  The third member of the family 
was found only the next day.
  Now they are happy to play together! (smiling)
And they're waiting for their loving forever   family.
2
  The Penguin team saw this cutie in the street.
  He had a birth defect with his 
legs and the owners rejected him.
  He was very scared but let 
people take him to the car.
  They went to the vet and there the 
doctor said the cat had a lot of
  wounds and an ear inflammation.
The poor thing was very sad.
  The treatment took a long time but day by day, 
the ginger beauty felt better and better.
  He turned into an active and playful kitty.
He got the name Hope and it really suited him.
  As it was hope that helped 
the rescuers to recover.
  Hope is very cute and intelligent and 
now lives the life he deserves.
  1
Sasha from the Sanishow project   got a call about a tiny black kitten that
was found near the hospital and   didn't move.
(worried)
He hurried to the place and   found a box with a cat and other kitten.
The problem was that the black one had   serious problem with an eye and
his tongue was very bad. (sad)
  They took all the family home.
Mommy cat was extremely nervous   while being in the car and in the
house but later she relaxed. (worried)
  Examining the black kitten showed 
that his condition was very poor.
  The vet that examined him said that 
the eye wouldn't see but his tongue
  can be cured.
They had to take the baby with   them and the cat with another kitten
placed in another flat.
  They went there everyday to give them food.
But despite all the treatment, there were no   positive changes with a black
boy. (sad)
  It took this guy a very long 
time to start feeling better.
  But it happened. (with relief)
And it was high time to have a   bath and get rid of a fleas.
On visiting a doctor Sasha and   his girlfriend got bad news.
The eye was lost. (very sad)
  But the guys didn't forget to take 
care about the rest of the family.
  One day they came to the place where 
the cat and her healthy kitten lived
  and didn't find a mom.
She went away, leaving   her baby alone.
(indignantly)
He was very scared and depressed   because him wasn't there.
Sasha took the boy to the   place where the black patient lived and the
kittens were happy to be together. (smiling)
  It took the kittens to get 
used to new conditions.
  But they were ready to go 
to a new family for them.
  It happened very soon.
And the rescuers are   extremely happy about that.
Did you enjoy the stories?
  I really did because they tell us that 
there are some people being ready ro
  save these precious lives.
Support them with your likes,   subscribings and donations.
See   you!
.