Erin: Hello everyone and welcome to Catching Up With The Clemenses brought to you by the   Mark Twain House and Museum in Hartford, Connecticut. My name is Erin. I coordinate   school programs. And I'm Jodi. I care for the museum's collections. In today's episode I want to give a shout out to   my friend Gia, a 4th grader and writer from 
California, who helped inspire today's topic.   Thanks for your questions Gia! Today we are going to talk all about the Clemens family pets.  During the 17 years the Clemens family 
spent here at their home in Hartford,   they had a variety of animal friends: cats, 
dogs, horses, cows, birds–even squirrels! And   it wasn't just Susy, Clara, and Jean that 
loved animals–their father Sam had   been an animal lover his whole life!
Though humans and animals have a long   history together, keeping animals as pets is a fairly recent development.
For thousands of years,   people had dogs for hunting and cats to 
keep mice away, but it was only in the   19th century–the time when the Clemens family lived–that it started to be common for people   to keep animals as friends and companions. But even then, having pets was much more   common for wealthy families like the Clemenses. Why might it be expensive to keep animals as pets?  "We cannot all be as good & sweet & lovely 
as a good dog," Sam Clemens once wrote,   "but we can all try." Stray dogs had been a 
familiar sight where he grew up in Missouri,   and dogs featured prominently in 
many of his books and short stories.   But in Hartford, he and his family 
were able to keep dogs as pets.   The girls were especially fond of dogs.
One dog we know the family had while living here was a very large dog named Flash. 
We can tell how big he is because we have   pictures of him right here where I'm sitting.
   We also know that another dog lived here, 
probably over in the carriage house with Patrick.   In May 1880, Sam Clemens paid $2.15 to the Hartford Town Clerk for a dog license, marking   it down in his account books as "Dog license for Jip the coach dog." Coach dogs, or dogs that rode along with carriages, in the 19th century were often dalmatians, so that may have been what Jip was.
There was a law at the time that everyone with a dog had to register them by providing the city with information   about the dog and paying a fee each year by May 1st. Those records–and the newspaper   articles written about them–give us more ways to know about how people kept pets in the past.  For instance, we can learn what breeds of dog were most popular in the city in this period. According to an article in the Hartford Courant in 1881, the breeds that had the most registrations were   black and tan terriers, Newfoundlands, Skye terriers, red Irish setters, and Scotch terriers.   Some years, the city even published the 
list of people who'd registered dogs.   This 1879 list doesn't include any dogs living with Clemens family, but that doesn't mean they   didn't have a dog that year–sometimes Sam Clemens was just late sending in the registration!  The girls' love of dogs stayed with them as they grew. As an adult, Jean had a little dog named   the Professor and a very big dog named Prosper. The Clemens family had a lot of dogs, but they had even more cats, including paintings of cats! When Sam was a child, cats were the only animal his mother allowed in the house.
At one point,   he remembered having nineteen of them! The family didn't have much   money at the time, so it was difficult for them to take care of those animals. But when he was an adult, with a family of his own and much more money, he had a house full of cats wherever he went. He liked to give them very silly names, like Buffalo Bill. His strange name choices were so well established that Clara wrote to him once: "A new guest arrived yesterday, in
the shape of a female tortoise–shell kitten; you must have one of your extraordinary 
names ready for her when we see you again."  When the family traveled to Elmira for 
the summer, to stay with Livy's family,   they brought their dogs and cats with them, but Quarry Farm had plenty of animals of its own! If Sam traveled somewhere without cats, he was even willing to rent some to keep him company.  When he was away, Sam loved receiving letters from his children letting him know how things   were at home, including updates on 
the animals: "I enjoy your letters   ever so much, & am exceedingly thankful 
to get them, for I like to hear all about   Flash & the cats & all the rest of the family." Sometimes a house full of pets could be a challenge.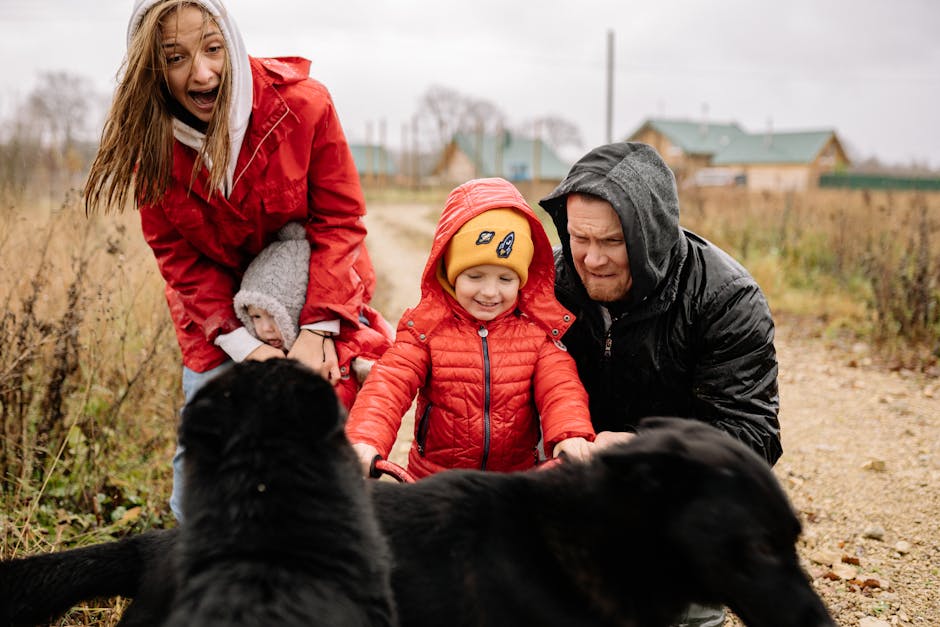 One summer, Sam wrote 
about introducing a new dog into the family:   The Clemens girls loved having pets so much that they often wanted more than cats and dogs.   Once, Susy and Clara tried to tame some squirrels as pets, hiding them in a closet in the house.   They had to give up on that project when 
their father discovered the squirrels,   who had chewed up the inside of the closet. Clara also tried to ride her pet cow Jumbo–but   Jumbo didn't like that very much!
Where do you think Jumbo lived? In the house?  Pets weren't the only animals the Clemenses had here.
Their coachman Patrick was in charge   of the cows, horses, ducks and geese that lived here in the carriage house–another   spot the Clemens girls loved to visit and play in.The most important part of his job was to take   care of these animals, especially the horses that pulled the Clemens family's carriages and sleighs.   Clara and Jean loved to sit up front in the 
carriage with Patrick and help him hold the reins.   He also went out with the girls riding 
on horseback. Jean loved horses so much   that her father joked she might grow up 
to be a jockey and live in the stable!  But Jean didn't just love horses.
She was 
interested in all animals, especially birds.   As she got older, she kept a notebook where she could write down all of the birds she had seen.  Her father often noticed wild animals as 
well, and his first famous story was about a   jumping frog contest! In his travels, he was often encountering new animals and wrote about them to   his friends back home. Once, when visiting New Orleans, he spotted some chameleons:   "I spent a half hour watching 
the chameleons—strange animals,   to change their clothes so often! I found a dingy looking one, drove him on a black rag,   and he turned black as ink—drove him under a fresh leaf, and he turned the brightest green   color you ever saw." When the family traveled to Europe when Susy and   Clara were young, Susy wrote to her grandmother about all of the animals she had seen in Paris:   lions and elephants, a polar bear, peacocks, which she got confused with turkeys, and one   more bird she'd never seen before.
She said they were like storks, with long legs, but pink.  Can you figure out what Susy saw? The family saw many new animals in their travels, and Sam wrote about lots of them–the camel who tried   to eat his coat in Syria, the lizards sunning themselves on Roman ruins, porpoises leaping out   of the ocean off the coast of Australia–even the House of Monkeys at the London Zoo.  But even when traveling, Sam Clemens had his eye out for one animal. When he visited Hawaii   as a young man, he noted many species he'd never seen before–flying fish, scorpions, whales– but he had the most to say about one animal he saw there: Sam Clemens loved writing about living 
creatures–even dinosaurs and bacteria!–and his   daughters loved reading about the natural world too. In the next chapter, we'll learn about what   school was like for the Clemens girls. What do you think they learned in school in the 19th century?.