As you saw in Our pet will come part 1 Story There comes a new pet to Aayu Pihu house for some time and they get so attached to the pet that they start playing with it but when the pet goes away then they miss him very much and demand their Mom to get them a pet too, but Mom says no Now they demand their Dad for a pet Dad gives them a task to be good children for 7 days Come on let us see in Our pet will come part 2 that weather they get a new pet or not Whoever have pets in their house or whoever likes pets like this video and yes friends keepp the subscibe button like this and press the bell icon I will win this game I'll win No, Sister this is wrong, you can't do this we do it like this No, yes No can't do Yes we do You are cheating, No you are cheating You, you, you Aayu don't make me angry You are a cheater, you keep doing anything You cheat you, you, you I can hear someone is fighting Mom see I'm winning and he's cheating I am wining sister is cheating If you are fighting, should we cancel the P thing What thing with P? That small little, cute….
Okay No we are not fighting He's my lovely brother you should win No sister you are so nice, you should win okay You two are very smart. We are safe otherwise Mom would have cancelled the pet today But sister I won, you were cheating No I won shut up, shut up Mom will come otherwise Come on, let us play again Yeaahh, I got one point Hawww… What have you done to this room? Mom we were playing Yes Do you play like this? Yes We play like this Okay you play like this The thing with P No, no we will clean, we will clean No, no it will be cancelled now No we will clean You can play No we will clean Sister give me the pillow Mom what are you doing? I am cleaning the vegetables What vegetable The P vegetable Oh so P means Paneer (Cottoage cheese) No P for Palak (Spinach) Spinach ewww…. Do you want something with P? Yesss So you will have to eat P for Palak (Spinach) Oh, Yes spinach is very tasty Yes, very good You are so nice children Yes Mom Yes eating spincah improves eye sight You know that? Yes very nice And Pihu what happens when you eat spinach? Whatever happens, that must be good.
You both will eat it right? yes I am going to make very nice vegetable today you will lick your fingers
eating spinach vegetable because you need something with P Hmm Mom make 2 bowls for me so that pet comes fast And Mom make 3 bowls for me so that our pet comes fast They are in such a hurry to get their pet Let me make a you a huge bowl of the vegetable Dad will you bring you the pet immediately Okay Mom Okay I'll make the vegetable Yes Go play Yes sister this one Aayu Pihu do one thing for me Pihu you clean the table And Aayu you fill up a water bottle No, no What? No, no Okay So, I'll also do P to p and tell to not bring P What? Yes I'll P to P and tell him not bring P Means? You can guess what it means on your own Sister I understood the last P That don't bring the pet What about the other 2 P? I'll P to P Yes, Phone Papa (Dad) I'm calling Dad to tell him not to bring pet Mom, we will do We will do the work Oh If you will do it, then okay otherwise it's okay Aayu, you filled the bottle right? Yes sister I filled it I did my work too.
It was just about to go in You can't do anything on your own Mom I did clean the table and Mom I filled the water bottle Who will do the homework? Okay don't do it No we will do, otherwise we won't get the P thing Very smart First I will see me first, me first me first, me first me first No sister, you can see first, you first You see first, You can see first Yes we will watch it together, yes What will we see? Cartoon, movie Cartoon, movie, cartoon, movie Okay we will see a cartoon movie Yes, yes Mom see sister hit me first He hit me first No, sister hit me first intentionally No, Mom he hit me intentionally I hit him by mistake she hit me intentionally you hit me No, I didn't hit you You hit me, no I didn't Oh, oh it's okay it's okay, it's okay You are small child, it's okay you are older than me, it's okay You hit me first you no, it's okay It's okay, it's okay you are older Aayu 1 day is over yes Now what will we do next? Sister we will have to behave properly for 7 days good girl and a good boy for 7 days Once the pet comes, we will be the same Aayu, Pihu it's all for the cute pet Yes Aayu you remember what day is it tomorrow? Yes sister how can I forget? We have done so much hard work for this day Yes, you remember what we have to do in the morning tomorrow? Yes sister I remember our plan Okay Aayu goodnight Goodnight Oh, you woke up so early today Yes Mom We got ready, and cleaned the room too.
Why what happened today? Am I dreaming today? Mom today is pet day Our pet will come Our pet will come, our pet will come Our pet will come Oh so that's why, I am seeing this 8th wonder in our house. Good morning Good morning Yes, Mom now get us some milk fast Yes Mom Okay, I'll give you your milk in 2 minutes Oh, Ho Where are you planning to go? So early in the morning To get the pet Pet? We had a talk, about seven days Today is the 7th day, today is still left But Dad we have been so obedient since so many days So it's a good thing you have been obedient But the 7th day test is still left You'll get the pet after the 7th day Okay Dad What pet are you going to get us Dad? Yes which one? Umm… Which one do you want? Dad I need a pet monkey like Aladdin, Abbu You want a monkey? NO, no no We already have a monkey, that's enough Yes, we already have a monkey in our house Haww..you called me a monkey I'll see you sister You are a monkey See, you started fighting Okay, it's okay NO, no no No, no See, If he's a monkey, I am his sister I am a monkey too, Yes Means, we too Okay, let it be While coming back from office I'll get you a monkey, I mean pet.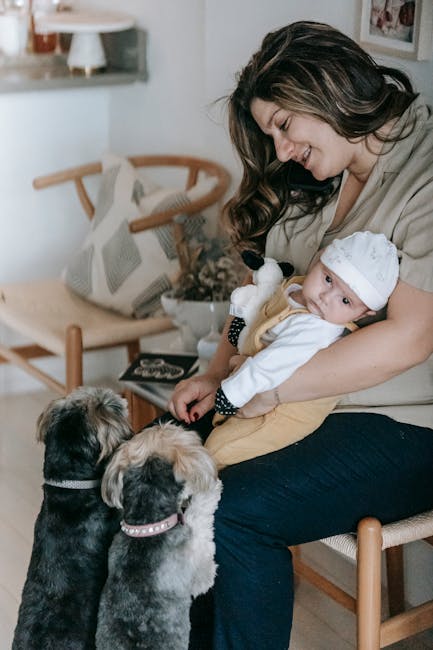 Okay, Which pet? We will decide the pet. okay why not us? Why not us what? Tell us too. We will tell you, It's a surprise for you You'll get the surprise in the evening You finish your milk, and go to your room and study okay wow.. they are helping each other They just need a pet that's why Yes yes I know Come on, come on go inside What are listening? Listen What pet are you giong to get? I'll get anything nice But bring someone, that dosen't cause a trouble for me Otherwise no one will be worse than me No one's worse than you What did you say? No, no I meant No, what did you say? I'll get it goddess.
I'll get such a great pet with it your work load won't increase and kids will be happy too I have an idea. Top secret Okay, we'll see Okay, Make me some lunch I'll head to the office What idea is Dad going to implement now? I need my pet and I want it today. I've already told all my friends Yes Aayu our pet will come, and that too today It's so late Dad isn't here yet Mom, when will Dad come? Yes Mom it's so late When will our pet come? He'll come soon, with a really great pet Yes, yes I meant our pet Mom is also very excited Hain… Why is Mom so happy? What pet is Dad going to get? Don't know yeaahh, Dad is here Yeahh Dad is here Yeaah Dad is here Where is the pet? Where's the pet? pet What pet? Oh What oh? pet Told you in morning Oh, pet Yes, okay I'll tell you Yes I'm tiered No one's asking me for water or tea Means like that where's our pet? Ask me for some water, tea I am back from office, so tiered I did so much of hard work Pet? See, you are not taking care of me These are bad manners So, that's why pet cancel No, we'll bring some water for Dad first.
Yes, I'll get you water have water Mom make Dad some tea he is very tiered Tea You don't work Mom Yes Mom Biscuit Yes Thank you Mom dosen't work? These are also bad manners Oh, no no Should we make tea? These are also bad manners? Yes So Mom doesn't do anything Okay now cancel Now even I won't get you a pet I'll get water for Mom No, no let it be They have become really smart these days Water for me Woww..
No, I don't like biscuit Pet, pet At least let me drink water Yes, yes drink There's still some left Pet It's left Oh, God I will drink later… Oh, God Dad Did you get it, or you're just fooling us What was I suppose to get? Pet P-E-T Oh, pat here have a pat P-E-T P-E-T I didn't found a monkey Dog, dog Cat, mouse Dog, dog What? Monkey and Dog what, what is this? No, dog Don't bring a dog So, a cat moneky cat, was meowing a lot she was saying I want to stay with Mom, she said Should I got Mom, should I go to Mom? So you should have brought the Mom too then Mom? hmm But I did get you a pet Which one? Mom is so tensed see I'll have to take care of him No, they will just play with him and then free I'll have to do the rest of the work Okay I'll bring the pet first and then you deicde if it's a good one or bad one It's in the car, I'll get it okay okay, sit here quietly I think it will be a dog yes, maybe It is a dog If it's a dog I will get rid of him why? why? no no why not? Because you have to take them out every morning and you'll be asleep No I know haww……
Oh, woww…. So here we have our new pet. New member of this family We will pick it carefully Very carefully, we will pick This is a toy What? That's a toy Oh, this is a pet This is a pet, see he's so cute This is a toy Dad he isn't biting me He isn't biting, come I'll bit you Aayu you wanted a pet who bites? Yess He dosen't talks, neither does he fly nor does he do anything See He dosn't flaps his wings See his dress is matching with Mom's So what? and now he's Mom's favourite Yes He is so beautiful You can keep him anywhere and he won't bother you It's a nice idea? Very good Dad you brought a really nice pet What will we name him? We will give him a really nice name I don't want to name him Okay we will name him Bajrangi Laal Bajrangi Laal My name is Hero Oh get me out of this cage What is this? He can speak Wow Yes, I can speak yes okay Thank you Dad Did you see my pet is here yes he's so cute Come on we should get him out of this cage Yes, I can talk He will talk with us and play too we will make a video with him soon Bye, bye